PS1 emulator for iOS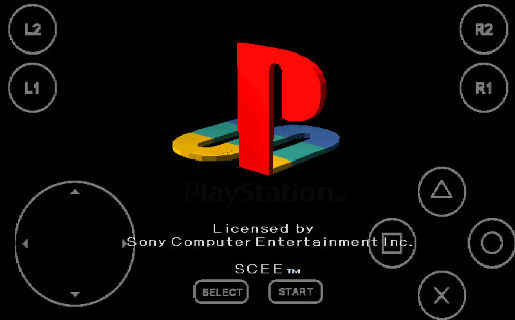 | | |
| --- | --- |
| Category | Emulator |
| Developer | ePSXe |
| Version | latest build |
| Size | 7.8 MB |
| Format | IPA |
ePSXe is an attempt at creating a Play Station 1 emulator for the iOS platforms, that can run PS1 games on smartphones.
It's a free application that tries to replicate the Play Station 1 console to enable you to play PSX games on your iPhone and iPad devices.
Highlights
Relive your favorite PSX and PSOne games with this app and keep them in your pocket with your iOS device.
[Supports file extension]
.bin, .mdf, .pbp, .toc, .cbn, .m3u, .iso, .img, .cue, zip, 7z
* Some images come as a .ecm file. These will not work in this emuator.
[Input]
– Game pad support
– Virtual screen keypad
[Sound]
– High quality sound
[Save]
– Save the state data up to a maximum of 16 slot
– Play screen snapshot
– State Data automatic load at the time of ROM read (optional setting)
– State Data automatic save at the time of application end
[Cheat Code]
PAR, GameShark
[Options]
– Fast forward (0.25 to 16 times)
– Rewind
BIOS is not required, ePSX is an high-level emulator.
The configuration is easy and no need custom settings to fix specific games.
System requirements
The table lists the minimum system requirements for running this application on smartphone and tablet devices.
| | |
| --- | --- |
| OS | iOS 9 (or newer) |
| Device | iPhone 8+ (or equivalent iPad) |
| RAM | N.D. |
| Storage | 32+ MB |
| Jailbreak | Not required |
The app performance may vary depending on device hardware configuration.
For the best experience, users should be running within the recommended requirements.
New features
Faster state loading and saving
Saved states now use zstd compression and some tweaks were made to make state loading faster
Updated the core to the version 2.0.5
In iOS 14 version fixed some problems with gamepad configuration
Local netplay support
Added CD-ROM CHD support
Download
Install
You can install this app on iOS devices (iPhone or iPad) with AltStore (no jailbreak is required).
AltStore app requires a Windows or Mac computer for the initial installation of the AltServer software.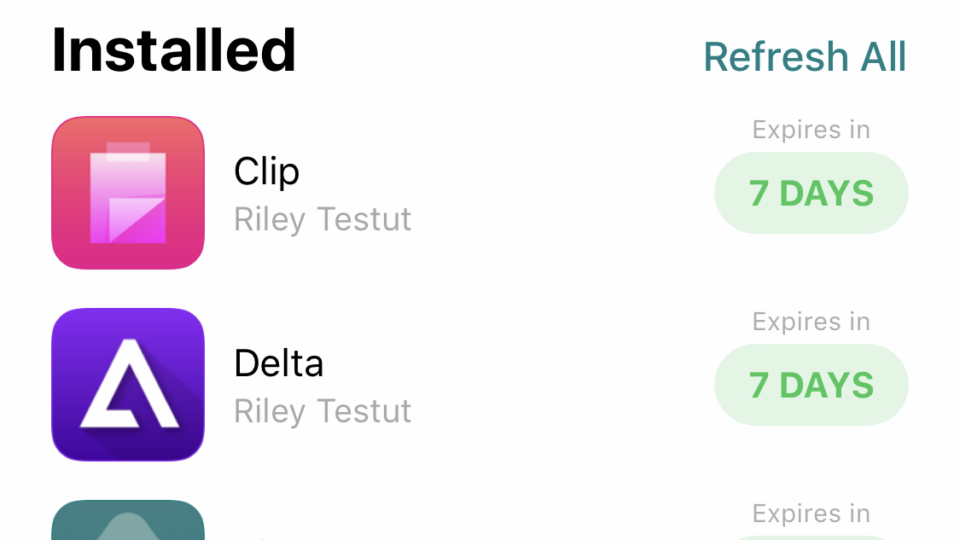 Instructions
Download AltServer on your computer
Install AltStore to your iPhone (or iPad)
Launch AltStore to begin downloading apps
Leave AltServer running, and AltStore will do the rest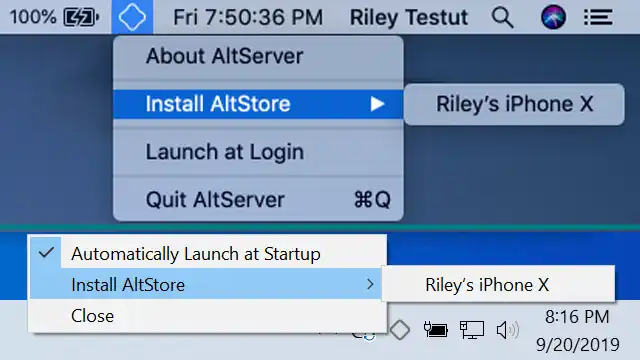 System requirements
macOS 10.14.4 (or newer)
Windows 10+ (or newer)
Download
The latest version of AltServer is available on the button link below: