Gogoanime for iOS
Gogoanime for iOS is the app to watch popular anime with English subtitles and dub for free online.
Watch your favorite anime on iPhone and iPad with 1080p HD quality, update the fastest anime episodes.
The perfect place to relax and entertain for children and adults from anime about friendship, humor, magic, travel to Japan, USA, India, UK, Philippines, Malaysia, Canada ecc.
Highlights
User experience is raised to a new level by 4.0 technology that makes videos much more realistic; there are various anime series waiting for you to download or watch live.
The Gogoanime interface is very user-friendly, searching for your favorite anime is very simple and the anime archive is huge.
Japanese anime is getting more and more developed, there are hundreds of episodes of anime that are released every day.
Team sub and dub Gogoanime work hard for the audience to see as quickly as possible, many sub and dub problems are downloaded by other websites and uploaded to unknown sources, need to be more careful from strange links.
Gradually we became a good brand to watch anime that is safe and supported by audiences in many countries, proud of the anime system with subtitles and dubbing from 3rd video sources such as Vidcloud, Vidstream, Hydrax, Mp4upload, Streamtape.
Features
Distinguish Gogo Anime TV new by the following features:
High-quality Video: Enjoy your favorite anime on the official platform with amazing HD video quality without delay. Full Sub and Dub options for convenient understanding of content
No need to download the App: Using a regular web browser can watch anime easily, no need to take up storage space on your device
The app is available on google play: Users can download the google play app through the app name "Gogoanime Official"
Cost savings: Free anime is available on the website, watch anime sub and dub no need to register. Just need to connect to the internet to watch anime, committed to no additional costs
Big anime archive: 999+ anime series is ready with the number of episodes with Sub and Dub up to tens of thousands of videos. The difference between our official version is huge, any anime you are looking for is available
Download
Install
You can download and install this app on iOS devices (iPhone or iPad) with AltStore (no jailbreak is required).
AltStore app requires a Windows or Mac computer for the initial installation of the AltServer software.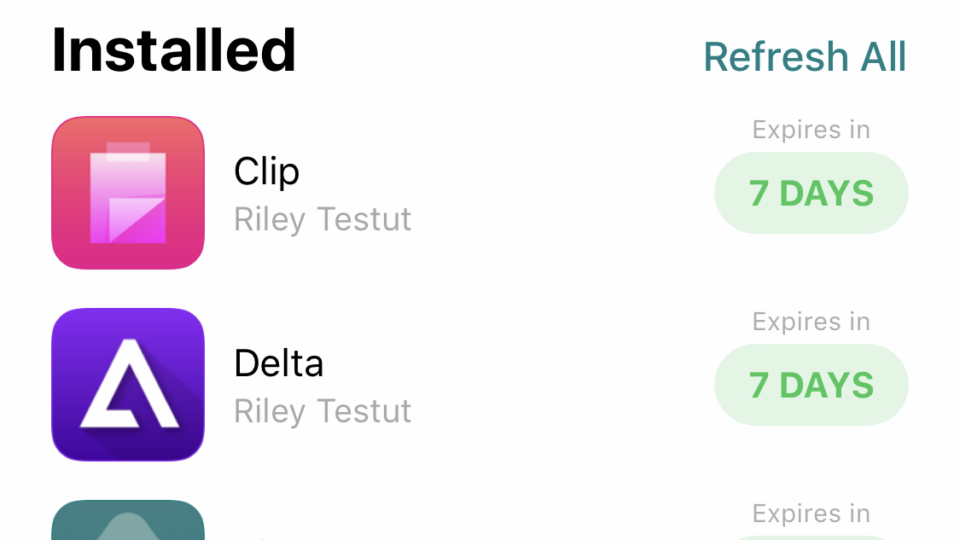 Instructions
Download AltServer on your computer
Install AltStore to your iPhone (or iPad)
Launch AltStore to begin downloading apps
Leave AltServer running, and AltStore will do the rest
System requirements
macOS 10.14.4 (or newer)
Windows 10+ (or newer)
Download
The latest version of AltServer is available on the button link below: