Dolphin MMJR emulator for Android
| | |
| --- | --- |
| Category | Emulator |
| Developer | Bankaimaster999 |
| Version | latest build |
| Size | 22.7 MB |
| Format | APK |
Dolphin MMJR version for Android is an emulator for two recent Nintendo video game consoles: the Game Cube and the Wii.
It allows mobile gamers to enjoy games for these two consoles in full HD (1080p) with several enhancements: compatibility with all smartphones controllers, turbo speed, networked multiplayer, and even more.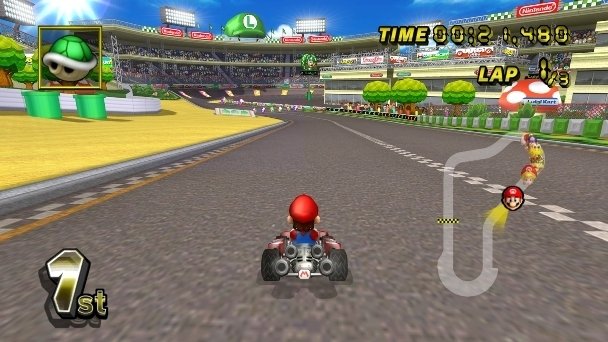 Highlights
Different games are available for you to play.
Some of the games that can run with this version of the dolphin mmjr are:
New Super Mario Bros
Sports Resort
Mario Kart Wii
The Legend Of Zelda: Twilight Princess.
You can also explore the other games available with this emulator.
When Dolphin went open-source in 2008, it was released under the GPLv2 license; however it has since been relicensed to GPLv2+.
According to the license, you may use Dolphin and its source code for any purpose, but distributing Dolphin requires that the source code be released and attribution given.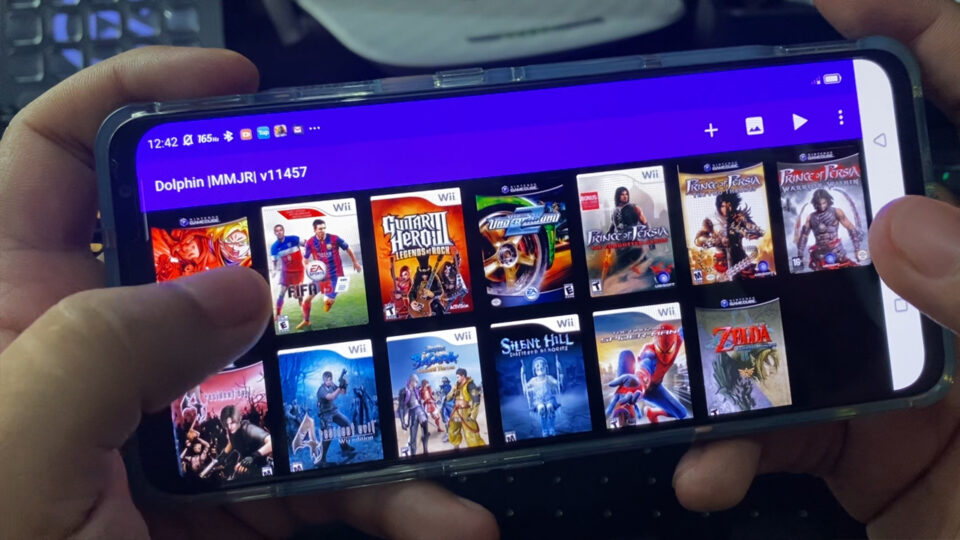 System requirements
The table lists the minimum system requirements for running this application on smartphone and tablet devices.
| | |
| --- | --- |
| OS | Android 8 (or newer) |
| CPU | Quad core 1.5 GHz (or higher) |
| RAM | 3 GB (4 GB recommended) |
| Storage | 32+ MB |
| Display | 720p+ |
The app performance may vary depending on device hardware configuration.
For the best experience, users should be running within the recommended requirements.
New features
Added RVZ and WIA support
In-App Game format converter from Dolphin Official
Now all games which are .rvz will be supported and show up on the game list
Added the Storage Access Framework (SAF) file picker to finally support SD cards on Android 11 and 12 devices (This replaces the old file picker)
Memory RAM override option has been added (needed for certain modded games)
JIT updates and optimizations (Should result in a slight performance improvement in some cases)
FPS turn red when the game speed is below 85%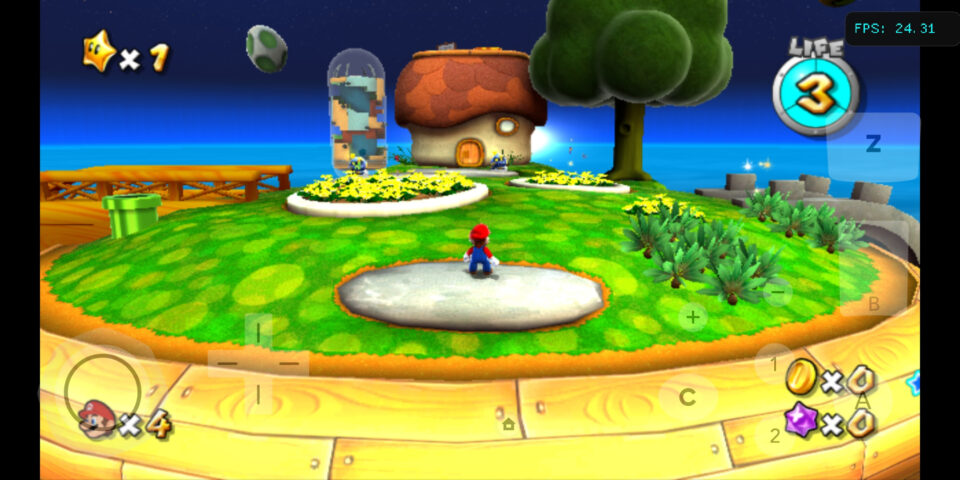 Install
Download .apk file
Open a file manager on the device
Select the folder containing the downloaded file
Open the file .apk
Press install button
Launch the app
Download
The latest version of this app is available on the button link below: